Corner pantries are intended to take up a significant portion of the storage space in your kitchen. This is often where excess food is stored, as well as where your other less-used kitchen utensils are stored. If you're a foodie, you're probably a bit overwhelmed by the number of things that have to fit into a corner pantry. 
There is a way to make it better managed. Yes, you can organize your corner pantry to fit all your items. I have put together how to organize a small corner pantry.
How to organize a small corner pantry
You get to select how to organize a corner pantry with different quick solutions to clear up your pantry. These include the following:
Utilize stackable containers
Include drawers
Organize your shoes with a shoe rack
Having a rack for storage
Pegboard for snacks and tools
Incorporate a Lazy Susan
Attempting to bring some order to your corner pantry might be challenging, particularly if you're not used to organizing your belongings on your own. This post will teach you five simple strategies for optimizing your storage space.
Effective methods for organizing a corner pantry
Because your corner pantry will be limited in space, the best method to ensure that you can keep more is to consider using certain storage items. 
1. Utilize stackable containers
Most time, we buy bulk products like sugar, barley, flour, etc. If you have many items that you need to store in bulk, the best course of action is to visit your local big home improvement shop and get several stackable containers. Then, separate each of your bulk products into its box.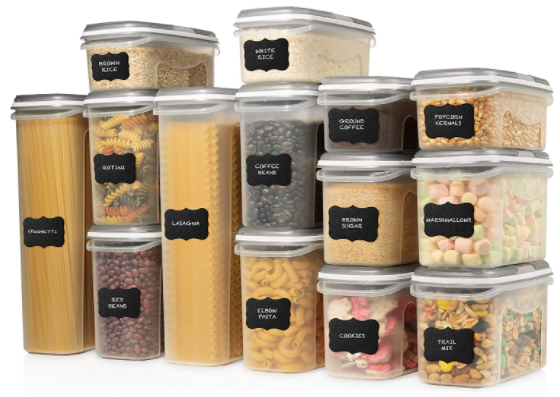 To get the best results and avoid mixing flour and powdered sugar, mark each plastic container. Then use labels to label each one. 
2. Include drawers
Drawers are an excellent way to avoid having forgotten spices or cans of food at the back of your pantry. There are various methods for converting shelves to drawers. Although kits can help set up complete wooden drawers on rails, it is unnecessary. Instead, buying fabric bins that you can quickly pull out works just as well.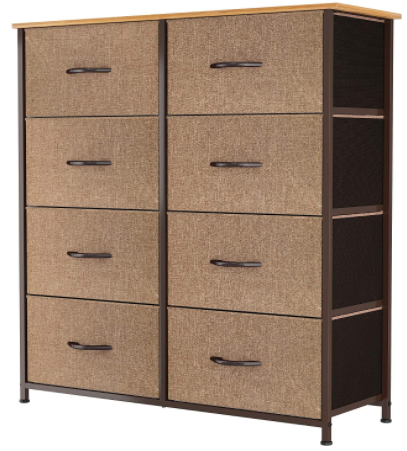 Fabric drawers are ideal for organizing many table towels or cleaning supplies. Otherwise, acquiring pullout drawers may be more beneficial. 
3. Organize shoes with shoe rack
We've all seen them dangling from doorways, but they're suitable for much more than shoes. For example, if you have a significant quantity of spices and a small pantry, a shoe tree may help convert your door into a spice rack.
This solution works for kitchens of any size, even those seen in one-bedroom dwellings. So if you're unsure how much room your pantry can accommodate, this is a sure bet. While this is not the most aesthetically pleasing solution available, it can do in a situation.
4. Having a rack for bag storage
These are bag-hanging racks that are relatively simple to construct on your own. All you have to do is attach clothespins to a ruler. If you are a regular snacker or have items that need to be hung, having some bag racks will assist you in doing this task quickly.
This is an excellent method to use wall space that just would otherwise be wasted. If you lack wall space, you may attach the ruler to the edge of a shelf or make a ceiling-mounted bag shelf.
5. Pegboard for snacks and tools
Adding a pegboard is one of the simplest ways to change a pantry wall. This is an excellent idea to include a space for hanging anything from chips to ladles to magazines with attractive recipes you want to try. In addition, individuals who often keep odds and ends in their pantry may want to get a variety of hangable accessories.
The majority of items that you may keep here have a ring or a hole for hanging, such as spoons, colanders, and even measuring cups. If you treat the pantry as a toolshed for the kitchen, this is your best choice. 
6. Incorporate a Lazy Susan
Lazy susans are an excellent addition to any corner pantry, particularly if you're a spice and taste enthusiast. These are spinning discs that enable you to quickly showcase all of your merchandise. To reach them, rotate the lazy susan so that the item you want faces you.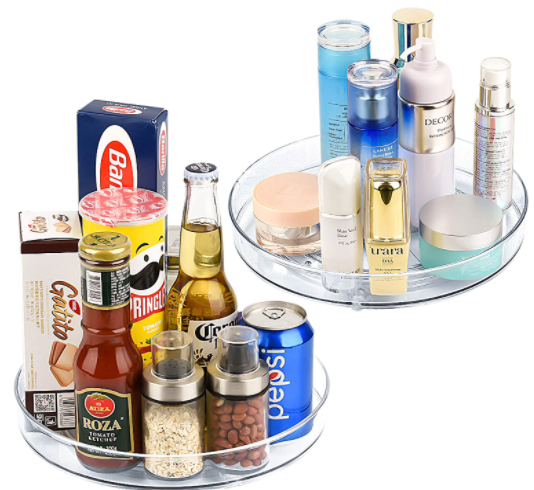 Lazy susan is a must-have if you're the type to stack cans in areas you later forget. But they take up shelf space. However, the majority of individuals feel that the reward is fantastic regardless of the lost space.
Things to note when organizing your pantry
Pantry organization comprises more organizational tools and less common sense. These hints will help you increase your efficiency:
You should label everything. 
This is a must, and I mentioned it previously, but it bears repeating. If you're not a fan of labeled everything, purchase pre-labeled jars and bins.
Add visual flair. 
While a pantry is a storage space, it does not mean it must be dull. On the contrary, adding a coat of paint, some decorative decals, or even more lighting may all help you make your pantry more practical.
Use plastic and metal containers.
Suppose you have an insect and mice issue, avoid those containers. It is an effective method of preventing mice from eating your food. Additionally, this is an excellent technique to ensure that you can move items around quickly for cleaning/spraying reasons. 
Combine storage things. 
You do not need to use a complete complement of plastic containers. Adding jars, cartons, and other items might sometimes liven things up.
Work with items you keep. 
A pantry designed exclusively for cans will seem different from a pantry designed for cereal fiends. This, too, will vary from a spice-laden cupboard. Bear in mind the items you store the most.
What are your options if you lack a pantry?
Apart from utilizing the cabinets in your kitchen, there are several ways to create your pantry. An effective way to make a pantry is to purchase a bookshelf or similar shelving unit and then outfit it with storage equipment. The majority of metal table storage cabinets are ideal for this use.
If your kitchen is bigger and lacks a pantry, you may create one separated by shelf units. To make a separate room, you may use room dividers or a simple curtain. This creates the appearance of an additional room.