Are you tired of messy and disorganized kitchen and pantry spaces? Do you find yourself struggling to keep your ingredients fresh and accessible? Look no further; we've scoured the market to provide the ultimate guide to the top 10 storage containers for kitchen and pantry that will revolutionize your kitchen and pantry organization. From airtight designs to stackable options, we've got you covered. Before we continue, check out my latest post on How to Store Flour in the Pantry. Let's dive right in!
Top 10 Storage Containers for Kitchen and Pantry
OXO Good Grips POP Container
Anchor Hocking Montana Glass Jar
Rubbermaid Brilliance Pantry Storage Containers
Komax Biokips Flour and Sugar Storage Container
Prepworks by Progressive Flour ProKeeper
Lock & Lock Storage Bins
Bormioli Rocco Glass Fido Jars
Vtopmart Airtight Food Storage Containers
Tightpac America, Inc. Coffeevac
Rubbermaid Commercial Products Plastic Space Saving Square Container
The OXO Good Grips POP Container stands out as an excellent storage choice. Here's why:
Why the OXO Good Grips POP Container is Ideal for Storing:
Airtight Seal: The OXO Good Grips POP Container features an airtight seal. This is crucial for storing as it prevents moisture and air from entering the container, which can lead to clumping and becoming stale. The airtight seal ensures that your items remain fresh and free of contaminants.
Stackable Design: bags or containers can occupy a significant space in your pantry. The stackable design of the OXO container allows you to maximize your pantry space efficiently. You can stack multiple containers on top of each other, making it easier to organize your pantry.
Easy to Use: The container's innovative POP button mechanism allows for easy, one-handed operation. The container opens with a simple button press, providing convenient access to your items. This feature is particularly useful when you're in the midst of a baking project and need quick access to your ingredients.
Clear Design: The container is clear, allowing you to see the contents easily. This transparency is especially helpful when checking how many items you have left without opening the container. It eliminates the need for guesswork.
Versatile Sizes: The OXO Good Grips POP Container comes in various sizes, accommodating different quantities of items. Whether you need a small container for occasional baking or a larger one for bulk storage, there's an option.
Durable and BPA-Free: The container is made from high-quality materials, ensuring its durability and longevity. It's also BPA-free, guaranteeing the safety of your stored items.
The OXO Good Grips POP Container is ideal for storing due to its airtight seal, stackable design, ease of use, clear visibility, versatile sizes, and durable, BPA-free construction. It keeps your stored items fresh and helps you organize your pantry efficiently
.
The OXO Good Grips POP Container is a game-changer for flour storage. Its airtight seal keeps your flour fresh, and the stackable design saves precious pantry space
.
Benefits: Say goodbye to stale flour, thanks to the airtight seal. The stackable feature ensures efficient space utilization in your pantry.
Pros: Airtight, stackable, and easy to open with a simple button push.
Cons: Limited size options.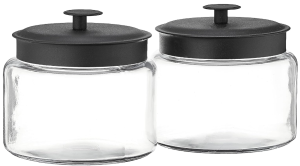 This classic glass jar with a metal lid provides a timeless look for your pantry. It's perfect for storing pasta
, rice, and snacks.
Benefits: The clear glass design lets you see the contents easily, and the metal lid ensures a tight seal to keep food fresh.
Pros: Stylish, durable, and easy to clean.
Cons: Limited size options.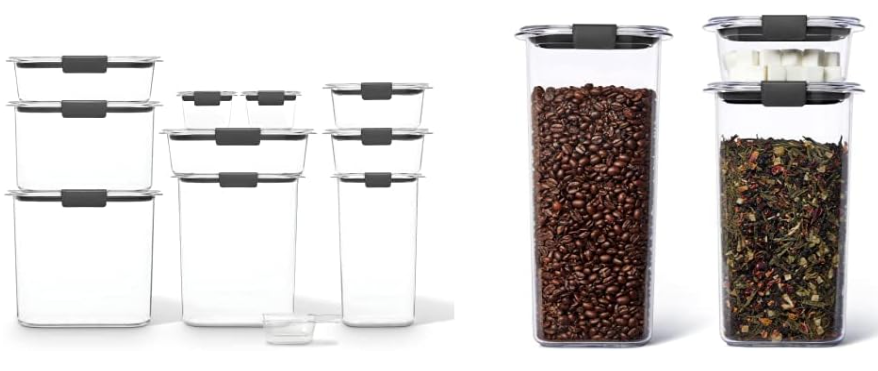 These clear plastic containers with airtight seals are necessary for pantry organization. They come in various sizes to accommodate all your ingredients.
Benefits: The clear design makes it easy to identify what's inside, and the airtight seals keep food fresh for longer.
Pros: Versatile, stackable, and leak-proof.
Cons: Some users find the latches a bit tricky.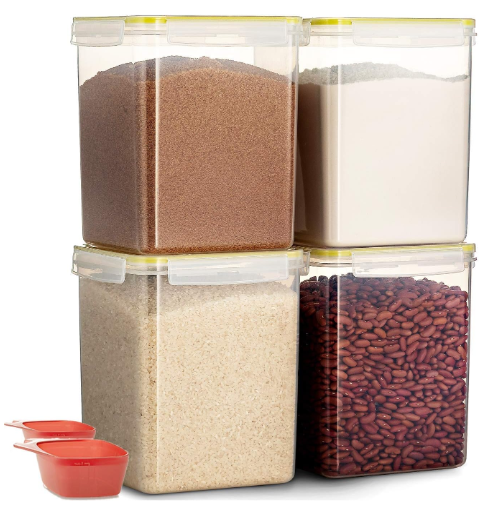 The Komax Biokips container is made from BPA-free plastic
and features a secure locking lid. It's ideal for storing flour
, sugar, and other dry goods.
Benefits: BPA-free materials ensure food safety, and the locking lid provides an airtight seal for freshness.
Pros: Durable, easy to scoop from, and available in different sizes.
Cons: The locking mechanism can be a bit tight.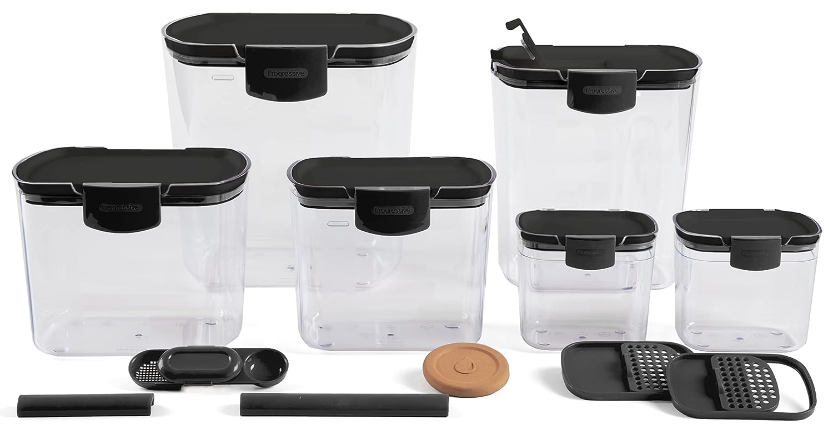 The Flour ProKeeper has a built-in leveling bar and an airtight silicone seal, making it perfect for bakers needing precise measurements.
Benefits: The leveling bar ensures accurate measurements, and the airtight seal keeps flour soft and clump-free.
Pros: Great for baking enthusiasts, easy to use, and durable.
Cons: Limited to flour storage.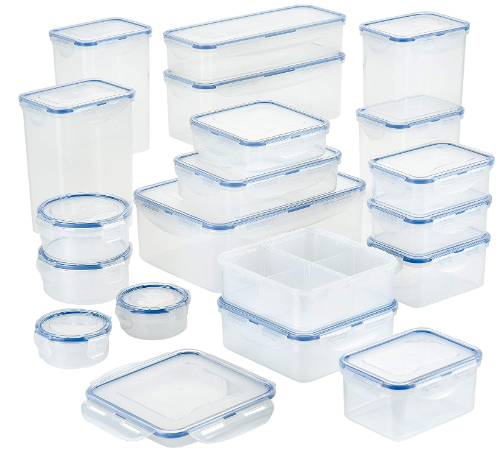 Lock & Lock offers versatile and budget-friendly storage bins that are perfect for organizing
your pantry on a budget.
Benefits: These bins come in various sizes, allowing you to customize your pantry organization
without breaking the bank.
Pros: Affordable, stackable, and easy to clean.
Cons: Not as airtight as some other options.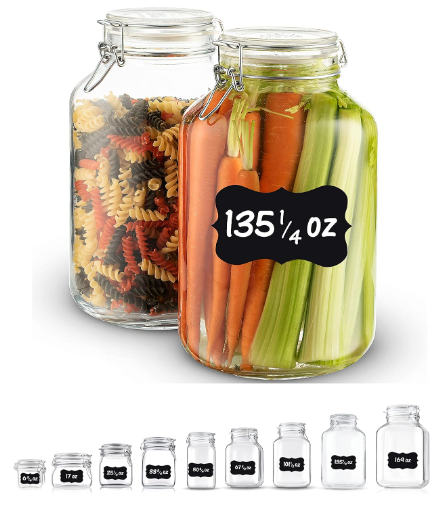 If you appreciate Italian craftsmanship, these glass jars with hinged lids from Bormioli Rocco are a classy addition to your pantry.
Benefits: The hinged lids create an airtight seal, and the clear glass lets you showcase your ingredients in style.
Pros: Elegant design, airtight seal, and durable glass.
Cons: Limited size options.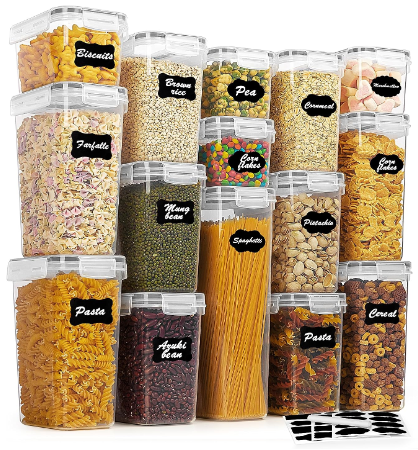 Vtopmart's stackable plastic containers
come with labels and a pen, making it easy to keep track of your pantry inventory.
Benefits: The labels and pen help you stay organized, while the airtight seal preserves food freshness.
Pros: Labeling system, stackable, and transparent design.
Cons: Some users find the lids challenging to close.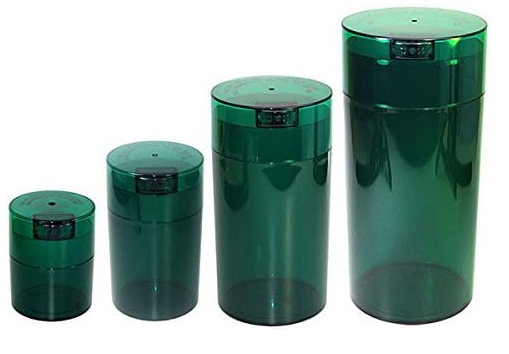 If you're a coffee lover, the Coffeevac is a must-have. This vacuum-sealed container keeps your coffee beans fresh
for an extended period.
Benefits: Say goodbye to stale coffee. The vacuum-sealed design locks in freshness and flavor.
Pros: Ideal for coffee storage, airtight, and durable.
Cons: Limited to coffee storage.
10. Rubbermaid Plastic Space Saving Square Container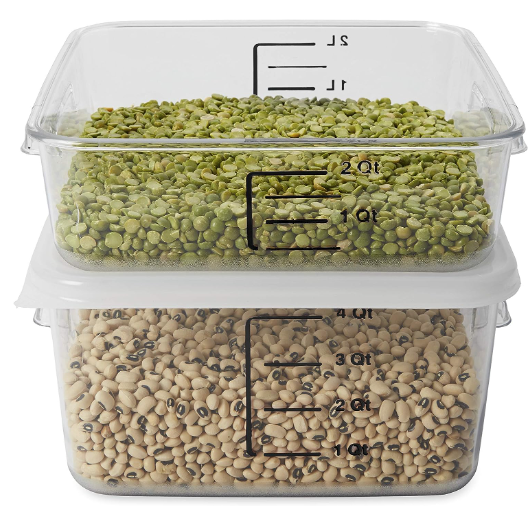 The Rubbermaid Commercial Products container is a space-saving solution with a clear plastic design for bulk flour storage
.
Benefits: Maximize your pantry space with these square containers while keeping your flour fresh and accessible.
Pros: Space-saving design, airtight, and stackable.
Cons: Limited to bulk storage.
Conclusion
In conclusion, these top 10 storage containers for kitchen and pantry help in achieving kitchen and pantry organization has never been easier with these top 10 storage containers. Whether you're a baking enthusiast, a coffee connoisseur, or just looking to declutter your pantry, there's a container on this list for you. Say goodbye to food waste and hello to a well-organized kitchen
. Explore these options, and transform your pantry today!
Don't miss out on more insightful articles like this on Pantry Raider to elevate your kitchen and pantry game. We're dedicated to bringing you the latest tips, tricks, and product reviews to make your culinary journey a breeze. Happy organizing!