Finding the time to prepare nutritious and delectable meals for the family can be difficult because being a mom is a full-time job. Yet for harried mothers, meal preparation may be a game-changer. In addition to saving time and money, it guarantees that your family is eating wholesome meals. This post will provide helpful hints and pointers for meal planning using pantry essentials.
Let's dive deeper into meal prepping with pantry staples for busy moms.
Plan Your Meals
Meal planning is essential for a successful week of food preparation. It helps you save time and money and prevents you from making unnecessary grocery purchases. While making your family's meal plan, consider their tastes and timetable. Plan for fast and simple dinners if you have a busy week ahead, and if you have more time, experiment with new dishes. You may engage your children by allowing them to select a meal for the week.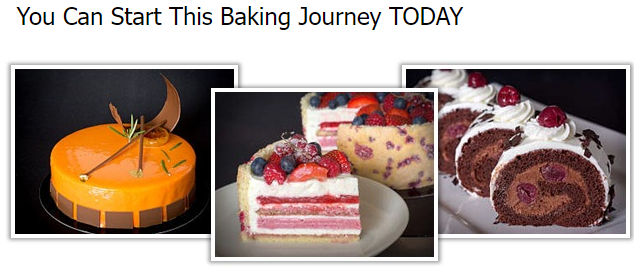 Stock up on Pantry Staples
Ingredients that may be kept in the pantry for a long time and used in many recipes are known as pantry staples. They are ideal for meal planning since they are diverse and reasonably priced. Stock up on pasta, rice, quinoa, canned tuna, tomatoes, broth, and seasonings. Soups, stews, casseroles, and pasta dishes are just a few of the recipes in which these ingredients may be used. To save even more money, watch for deals and discounts.
Prep Ingredients in Advance
During the weekdays, saving time by preparing your components in advance is beneficial. For example, vegetables should be washed and chopped, grains should be cooked, and protein should be marinated. In addition, certain ingredients, like rice and quinoa, may also be cooked in bulk and kept in the refrigerator for a week's meals. In this manner, assembling the dinner will take less time because everything will be ready to go when it is time to cook.
Make Double Batches
Your recipes may be prepared in two batches, which is a great way to save time and have meals on hand for busy days. Half of the batch can be frozen and subsequently reheated. You can freeze and reheat casseroles, stews, and soups with ease. In addition, you may reduce food waste by using ingredients before they expire.
Use a Slow Cooker and Instant Pot
A busy mom's best friends are slow cookers and instant pots. They enable you to prepare dishes without always keeping an eye on them. By setting the slow cooker or instant pot in the morning, you can prepare your ingredients and have a meal ready by supper. Stews, soups, and entire chickens may all be easily prepared in them. Also, you may use them to prepare meals by cooking many grains or proteins and using them in various dishes during the week.
A fantastic way for busy moms to save time and money while making sure their family eats healthy meals is to meal prep using pantry basics. Meal preparation may be less stressful by planning meals, stocking up on cupboard essentials, preparing ingredients, creating double batches, and using slow cookers and instant pots. Remember that preparing meals does not have to be difficult or time-consuming. You can quickly prepare wholesome and delectable meals with a bit of preparation and some cupboard basics.
How to apply a meal plan for a busy week using pantry staples
Here's an example of how to apply these tips to a meal plan for a busy week using pantry staples:
Monday
Meal: One-pot pasta with canned tomatoes, canned black beans, and frozen spinach
Prep: Chop onions and garlic and store them in a container in the fridge.
Tuesday
Meal: Slow-cooker chicken with canned tomatoes, canned chickpeas, and frozen mixed veggies
Prep: Marinate chicken in the morning and store it in the fridge until ready to cook. Chop vegetables and store them in the fridge.
Wednesday
Meal: Quinoa salad with canned black beans, frozen corn, and fresh bell peppers
Prep: Cook quinoa in the morning and store it in the fridge until ready to use. Thaw frozen corn in the fridge overnight.
Thursday
Meal: Instant pot lentil soup with canned lentils, canned tomatoes, and frozen veggies
Prep: Chop onions and carrots and store them in a container in the fridge.
Friday
Meal: Leftover chicken and vegetable stir-fry with rice
Prep: Cook rice in the morning and store it in the fridge until ready to use.
You can prepare wholesome meals for your family all week long with pantry basics that you already own by using these meal planning and preparation strategies. As a result, you can feed your family healthy meals while saving time, money, and worry.
It is critical to have a decent selection of ingredients that may be used in various meals when busy moms prepare meals using pantry essentials. This reduces food waste, which improves the efficiency of meal preparation and costs money.
Here are some more pantry staples that you can add to your shopping list:
Canned Vegetables
You may enhance your meals' flavor, texture, and nutritional value by using canned veggies like corn, green beans, and peas. They may be included in salads, casseroles, stews, and soups. To lower the salt intake, look for low-sodium choices and rinse the veggies before using them.
Canned Fruit
Canned fruit, including pineapple, peaches, and pears, may be used for smoothies, sweets, and even savory recipes like stir-fries. Look for fruit in cans that is still in its juice and not in syrup.
Peanut Butter
As peanut butter is a fantastic protein and good fats source, it is ideal for smoothies, muesli, and toast. Choose natural peanut butter free of sugar.
Oats
Oats are a flexible ingredient in baking recipes like cookies, bread, and breakfast meals like muesli and pancakes. They are also a fantastic source of protein and fiber.
Nuts and Seeds
You may add crunch and nutrients to your meals using nuts and seeds like almonds, cashews, chia seeds, and flaxseeds. They may also be added to salads and smoothies as a garnish for yogurt or muesli.
You may quickly put up meals that are not only nourishing but also delicious by keeping a well-stocked pantry with a range of components. Be bold and experiment with various ingredients and taste pairings to keep your meals interesting.
What are some good pantry staples to have on hand for meal prep?
Having canned veggies and fruit, peanut butter, oats, almonds, seeds, canned beans, canned tomatoes, pasta, rice, quinoa, and broth will help you prepare meals quickly.
How can I make meal prep with pantry staples more efficient?
Making double batches, preparing your meals in advance, chopping your goods beforehand, using slow cookers and instant pots, and organizing your fridge and pantry may all help you prepare meals using pantry essentials more quickly.
Can I make healthy meals with pantry staples?
Absolutely; you can prepare healthful meals with cupboard essentials by using nutrient-dense items like canned veggies and fruit, whole grains, lean meats, and healthy fats.
How can I make sure my pantry staples are used wisely?
You can prevent food wastage by using your pantry staples in various cuisines, planning meals ahead of time, and experimenting with different ingredient combinations. In addition, organize your pantry and routinely check expiration dates to track what you have.
How can I involve my kids in meal prep with pantry staples?
Getting your kids involved in dinner preparation with cupboard essentials may be entertaining and informative for them. You may assist them with chores like cutting, stirring, and measuring ingredients (with supervision). They may also assist you in planning meals and picking the ingredients. This may inspire kids to experiment with different foods and establish healthy eating practices.
Conclusion
For busy moms, meal planning using pantry essentials may be a lifesaver. You may save time and money while ensuring your family eats healthy meals by planning meals, stocking up on pantry essentials, preparing items in advance, creating double batches, and using slow cookers and instant pots. In addition, meal preparation may become a stress-free component of your routine with the help of these ideas and tactics. So go ahead and give it a shot and see how it changes your hectic schedule.