It might not be easy to multitask and manage several obligations when you are a busy mom. Meal planning is one of the biggest difficulties since it may be time- and energy-consuming. However, having a meal plan that is quick, wholesome, and economical is crucial for working moms. Making tasty and wholesome meals for your family out of cupboard staples is one method to do this.
This post will provide busy mothers with 25 meal-planning ideas that use cupboard staples. These dishes are inexpensive, simple, and call for little ingredients. Moreover, they are adaptable, and you may change them to suit your family's tastes.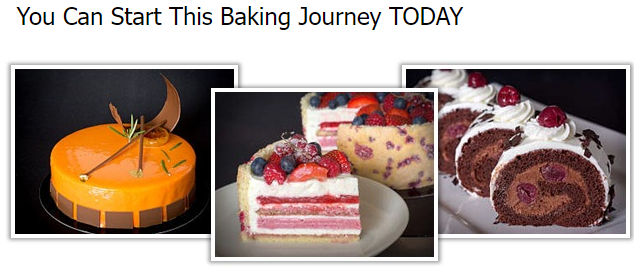 25 Meal Planning Ideas with Pantry Items for Busy Moms
Below are the 25 best meal-planning ideas with pantry items suitable for busy moms:
Beans and Rice
This traditional dish is a standard in many homes. You may mix and match different kinds of beans, veggies, and spices to produce a distinctive flavor. Moreover, it is a great source of protein and fiber.
Tuna Salad
Cans of tuna, mayonnaise, celery, and onion are needed for this simple salad. But, for a practical lunch, serve it with bread or crackers.
Pasta with Tomato Sauce
This traditional dish uses pasta, tomatoes in cans, garlic, onion, and seasonings. You may add meat or vegetables to it to make it more filling.
Black Bean Soup
You only need black beans, chicken broth, onions, garlic, and spices to prepare this simple soup. Rice or tortilla chips are acceptable side dishes.
Oatmeal
This quick breakfast recipe calls for oats, milk, and sugar. To give it an extra taste, you may add nuts or fruits.
Vegetable Stir Fry
This dish needs soy sauce, ginger, garlic, and frozen veggies. It may be served alongside rice or noodles.
Chicken Noodle Soup
This soup will need noodles, chicken, carrots, and celery. To give it an extra taste, you can add herbs and spices.
Spaghetti and Meat Sauce
This dish requires pasta, tomato sauce in a can, ground meat, garlic, and onion. You may add vegetables to improve the nutritional content.
Chicken Enchiladas
This dish requires canned enchilada sauce, chicken, tortillas, cheese, and onion. It can be served with beans or rice.
Chili
Ground beef, tinned tomatoes, beans, onions, garlic, and seasonings are all needed for this dish. It can be served with crackers or rice.
Baked Potatoes
Cheese, butter, and potatoes are required for this dish. You may add bacon, sour cream, and chives to give it an extra taste.
Quesadillas
You will need tinned beans, cheese, and tortillas to make this dish. To make it heartier, you might use meat or veggies.
Fried Rice
The ingredients for this dish are rice, soy sauce, eggs, veggies, and beef. For a more economical option, use leftover rice and veggies.
Tomato Soup
This soup requires cream, chicken broth, onion, garlic, and canned tomatoes. It goes well with toast or crackers.
Chicken Salad
The ingredients for this dish are canned chicken, mayo, celery, and onion. It goes well with toast or crackers.
Tacos
You will need ground beef, cheddar, and canned beans to make this dish. To enhance the flavor, you might add salsa or veggies.
Mac and Cheese
It takes macaroni, cheese, and milk to make this traditional dish. To make it more nutrient-dense, you may add breadcrumbs or veggies.
Baked Beans
Canned beans, an onion, and seasonings are needed for this dish. It goes well with rice or toast.
Peanut Butter and Jelly Sandwich
This traditional sandwich is a perfect choice for a quick and simple lunch. To provide variation, use several bread and jam varieties.
Lentil Soup
In addition to onion, garlic, and spices, this soup needs lentils and chicken stock. With bread or crackers, you may serve it.
Tuna Casserole
Noodles, canned soup, cheese, and tuna are all ingredients needed for this meal. Vegetables can be added to improve the nutritional content.
Baked Chicken
This dish requires the use of chicken, spices, and butter. To make it more substantial, add veggies or potatoes.
Broiled Fish
The ingredients for this dish include fish fillets, seasonings, and butter. Rice or veggies can be served alongside it.
Sloppy Joes
This recipe requires ground beef, canned tomato sauce, onions, and spices. It complements bread or buns beautifully.
Pancakes
The ingredients for this breakfast dish are flour, eggs, milk, and sugar. To add taste, you might include nuts or fruits.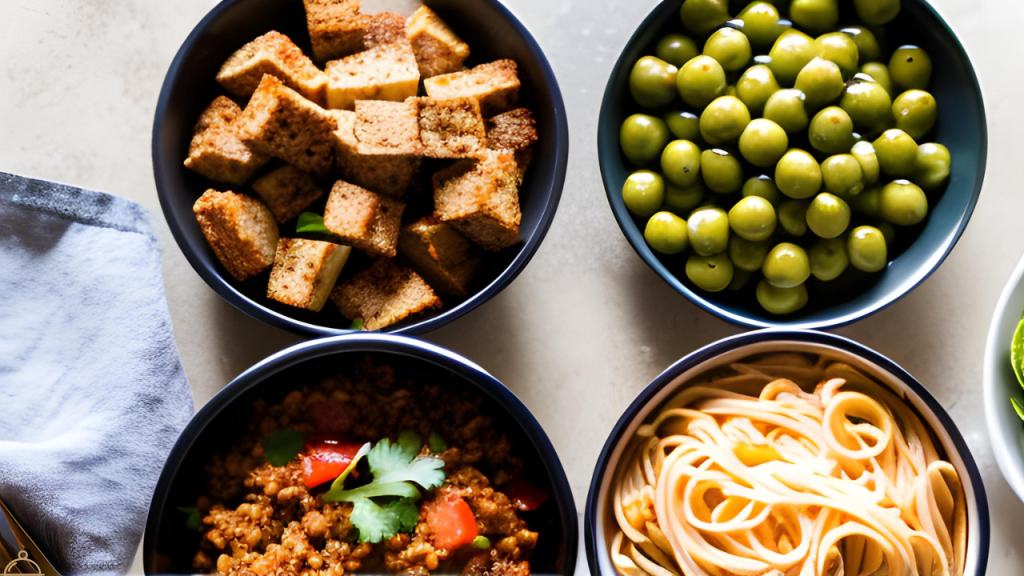 FAQ
What are pantry items?
Food products like pasta, rice, canned foods, and spices are examples of pantry items that are frequently kept in a pantry or cupboard. These ingredients may be used to make several different meals and have a longer shelf life.
Why is meal planning important for busy moms?
For working moms, meal planning is essential since it saves time, money, and energy. With advanced meal planning, you can ensure you have all the ingredients and save last-minute grocery store visits. Also, it aids in ensuring that your family consumes wholesome meals.
How can I save money when meal planning with pantry items?
You may save money by purchasing things in bulk, taking advantage of specials, and using coupons while creating meals with pantry staples. Also, you may avoid waste by planning meals with comparable items.
Can I use fresh ingredients with pantry items?
You may combine cupboard products with fresh foods. In fact, including fresh produce in your meals may enhance their flavor and nutritional value.
How long do pantry items last?
Depending on the item, pantry products have varying shelf lives. For instance, canned products might survive for years, but spices and herbs might only be good for a few months. Therefore, verifying the expiration dates and applying your best judgment is crucial while using pantry
products.
Can I freeze pantry items?
Several pantry staples like bread, meat, and veggies can be frozen. In addition, some products' shelf life can be increased by freezing, which facilitates meal preparation.
How can I make sure that my meals are healthy?
To ensure your meals are nourishing, add a variety of fruits, vegetables, healthy grains, and lean meats. You can also cut back on processed meals and sugar-filled beverages.
Are there any pantry items that I should avoid?
Avoid some pantry staples, including canned products with a lot of sugar or salt. It is critical to read labels and pick nutrient-dense, additive-free foods.
How can I make meal planning easier?
Making a grocery list, planning, and blocking off time each week to prepare meals can all make the process easier. You may also engage your family in planning to ensure everyone's views are considered.
Are there any meal-planning apps or websites that can help me?
Indeed, many meal-planning websites and programs can assist you in organizing your meals and creating shopping lists. Mealime, Plan to Eat, and Cook Smarts are a few of the well-liked choices.
Conclusion
For busy moms, meal planning can seem daunting, but using pantry staples can make it simpler and more affordable. These 25 meal planning ideas are ideal for busy moms since they take little time to prepare and use few ingredients. In addition, they are adaptable to your family's preferences and will surely be a hit during mealtime. Including these pantry essentials in your meal planning may save time, money, and energy while providing your family nutritious meals.