Without question, kitchen design trends are always changing as we enter 2023. The kitchen has become the center of the house as people spend more time there than ever, and picking the correct paint colors may make all the difference. There are many paint colors to pick from that may change your area, whether you're remodeling your kitchen or just looking for a simple refresh. Now, look at some of the top kitchen paint color choices for 2023.
Choosing the proper paint color for the pantry may significantly alter how the room feels and looks. The best kitchen paint colors include white, light grey, pastel blue, pale green, and yellow. These hues may produce a bright, organized appearance ideal for storing and arranging food supplies.
Although pastel blue and light green may provide a sense of peace and tranquility in your pantry, white is a timeless option you can never go wrong with. Light gray may produce a sleek and professional style, while yellow can add a splash of brightness and enthusiasm to any room. The ideal pantry paint shade will ultimately depend on your preferences and the overall design of your house.
Choosing the appropriate paint color to brighten your pantry may be a terrific way to give your kitchen a little glimmer. In addition, it may give your house a sense of personality and make your pantry feel bigger and more organized. However, choosing the right paint color for your pantry might be challenging because many options are available. This post will examine five top paint suggestions for pantries and discuss what they do well.
Here is the right paint color for the pantry:
White
White is a timeless, pristine color that is a popular option for pantries. Little pantries can also benefit from it because it can open up the room and make it appear bigger. In addition, because it is simple to keep clean and maintain, white is a wonderful choice for pantries for storing and preparing food. It makes the room appear bigger and airier, simple to clean and maintain, timeless and elegant.
White is a timeless hue that complements any room, including a pantry. It's a classic decision that will always be in fashion. White also reflects light, which might give the impression that your pantry is bigger and brighter. White also gives off a clean, fresh appearance, which is crucial for a pantry to appear orderly and organized. A strong label on your storage containers or any accent colors you want to utilize in your pantry goes nicely with white.
Light Gray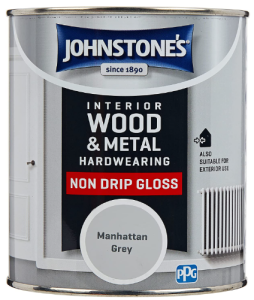 Another excellent color choice for pantries is light grey, which blends nicely with other colors and is neutral. Because it is simple to keep and clean, it is an excellent solution for pantries used for storing and preparing food. A versatile neutral hue that is simple to clean and maintain
Light grey can be a wonderful option if you're searching for a hue that's a little more intriguing than white while remaining neutral and adaptable. Gray is a restful and elegant hue that may give your pantry a feeling of refinement and tranquillity. Light grey works especially well with white or wood shelves since it may offer some contrast without overpowering. In addition, light grey provides a contemporary and minimalist appearance, which is ideal if you want your pantry to seem organized and effective.
Pastel Blue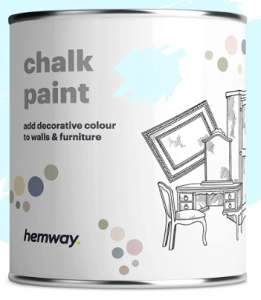 Consider pastel blue if you're looking for a gentle, relaxing hue that's cheery and welcoming. If searching for the proper ingredients causes tension or overload, using this hue to decorate your pantry may be very beneficial. Pastel blue is a terrific choice for pantries since it is calming and may help the space feel cozier. In addition, it is a great option for pantries used for food preparation and storage because it is easy to maintain and clean.
A great contrast to the activity in your kitchen may be created by using pastel blue to make your pantry feel like a tranquil retreat. Lastly, pastel blue might be a terrific option to add color to your pantry without being too overt or distracting. A soothing color makes the space seem more welcoming, easy to maintain, and clean.
Light Green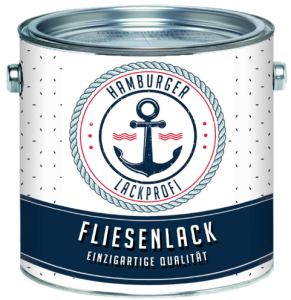 A pantry may seem renewed and revitalized using the natural, energizing color green. Light greens make excellent choices since they provide a sense of vigor and freshness without being overbearing. Moreover, light green looks well in your pantry since it blends nicely with natural wood tones. Lastly, if you want to give your pantry a little individuality without going crazy, pale green might be a terrific option.
Yellow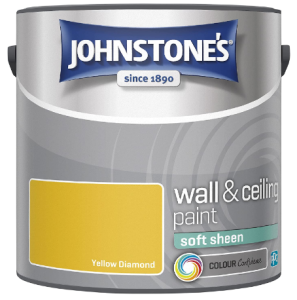 If you want to infuse your pantry with warmth and vitality, think about using yellow. This color may help create a sunny and cheery ambiance on cloudy or dreary days. In addition, if you regularly have friends around, yellow may make your pantry feel hospitable and friendly. Lastly, yellow is a flexible color for your pantry since it goes well with many different hues.
Ultimately, your personal preferences and the appearance you're going for will determine the best paint color for your pantry. Yet, you may design a well-organized, useful, and aesthetically pleasing pantry by considering hues like white, light grey, pastel blue, light green, and yellow.
When choosing a paint color for your pantry
The aesthetics of your kitchen and house as a whole should be taken into account. You want to pick a hue that will go well with the other elements of your room and give it a unified look. You should also take your pantry's purpose into account. For example, pick a simple color to clean and maintain if you use it for storage and food preparation.
It's critical to prepare the surface before painting your pantry. Before painting, this entails washing and priming the walls. Also, you want to choose premium paint created especially for use in bathrooms and kitchens. This will make the paint more likely to last and be stain- and moisture-resistant.
Finally, consider enhancing your pantry with a few extra details to give it a unique vibe. For instance, you may upgrade the cabinet hardware or add a colorful backsplash. Also, add some shelves or other storage options to make the most of the area.
What color paint makes a room look brighter?
A room can appear brighter using colors with a higher LRV (Light Reflectance Value) that reflect light. Light tones of white, beige, grey, and pastel hues are among these hues. Given that it reflects the lightest and may give a space an impression of being clean, fresh, and open, white is frequently the greatest option for making a space appear brighter. However, a pure white might seem excessively bright and sterile, so select one with warm undertones.
What color paint makes a room look bigger and brighter?
Use light hues of cool colors like blue, green, and grey to enlarge and brighten a space. These hues provide the impression of depth and space, broadening and opening up a space. Bright hues may reflect light and give the impression that a space is more colorful. To create a unified aesthetic that gives your area a feeling of lightness and space, you may use these colors on your walls, ceiling, furniture, and even your décor.
What are the best paint colors to brighten a kitchen?
Choose bright colors that reflect light and impart an impression of cleanliness and freshness to brighten a kitchen. White is frequently chosen as the hue for enlivening a kitchen since it produces a timeless, classic style that may seem enticing and stimulating. But, depending on your preferences and the style you're looking for, other light hues like pastel blue, light green, and soft grey can also work nicely in a kitchen. Also, you may choose glossy or satin finishes on your cabinets and backsplash to reflect even lighter and make the room feel brighter.
What color is best for pantry shelves?
It's crucial to think about the overall design you want to accomplish when selecting a color for pantry shelves. White or light grey shelves might be a wonderful option if you want your pantry to seem tidy and modern. These hues can blend in with the walls of your pantry and reflect light, giving the impression that your pantry is larger and brighter.
But, if you want to give your pantry a little more individuality, consider decorating your shelves with light pastel hues like blue, green, or yellow. These hues may give a splash of color without becoming overpowering or intrusive. In the end, your taste and the appearance you're going for will determine the ideal color for your pantry shelves.
Conclusion
Generally, a wide variety of paint colors are available for your pantry. No matter what color you choose—classic white or cheery yellow—be sure to carefully consider the overall design of your kitchen and house, the purpose of your pantry, and the preparation and application of high-quality paint. Your pantry may be made to feel more inviting and useful with the use of the correct paint color.